Wiarton Willie 2024 Festival and Prediction Morning
South Bruce Peninsula is home to Canada's most famous weather prognosticating groundhog Wiarton Willie!
Each year on February 2nd, people from around the world eagerly wait to see if Wiarton Willie will see a shadow indicating 6 more weeks of winter, or not see a shadow, predicting an early spring.
Our 2024 Platinum sponsor
We are pleased to welcome Bruce Power as our Platinum sponsor.
As a leader in Canada's nuclear industry, Bruce Power provides Ontario families and businesses with reliable, carbon-free electricity and life-saving medical isotopes. Our electricity production is crucial in the fight against climate change and the transition to a robust, Net Zero economy. Bruce Power's Life-Extension Program will extend the life of its nuclear fleet, creating and sustaining over 20,000 highly-skilled jobs annually, driving the province's economy, especially in the Clean Energy Frontier region of Grey, Bruce and Huron counties.

Our 2024 Friends sponsors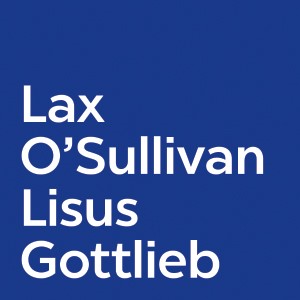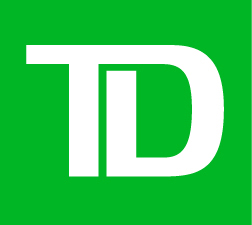 Festival events
Prediction Morning Friday February 2, 2024, Fireworks at 7am in Bluewater Park Willie's Prediction at 8:07am at the Wiarton Arena Parking Lot. The Town of South Bruce Peninsula will be hosting a free community festival following Prediction Morning on Friday Feb 2, 2024 in Bluewater Park the Festival Events
include and are not limited to:
Trackless Train
Axe throwing trailer
Game Asylum video gaming trailer
Photo Booth
Mini Game
History and past predictions
How it all began
Wiarton has been celebrating the Wiarton Willie Festival for over 65 years. The event began with Mac McKenzie who wanted to have a party for a hundred of his closest friends. He sent out a press release inviting them to Wiarton for Groundhog Day to break the winter doldrums and have a little fun. The media got a hold of the story and a lone reporter came out to see what was going on. After making inquiries all over town, he was directed to the local 'establishment', where sure enough, Mac and his buds were raising an elbow or two. When Mac was asked "where is the groundhog?" he threw a fur hat into the snow. The reporter took advantage of the photo op and the rest they say is history.
The legend
Legend has it that three wise groundhogs, Grundoon, Muldoon and Sand Dune broke hibernation to tell Mac of the birth of a white groundhog who would forever alter the world of weather prognostication. The white groundhog would be known for his uncanny ability to correctly predict the timing of spring and he would emerge each February 2nd to announce his prediction to those who spoke Groundhogese.

These prognostications brought locals and visitors from near and far, soon turning into an annual festival. As Willie's fame has grown, so has the Festival which has matured to become the largest winter festival in Bruce County.
The Shadow Cabinet
Willie's position as the premier prognosticator brought more fame to the Town and soon the Town realized their icon needed a proper entourage and the "Shadow Cabinet" was created. The Shadow Cabinet is led by The Mayor of the Land and of the Marmot, the only person who can speak Groundhogese. Shadow Cabinet Members over the years have included: The Minister of Inter-Burrow Affairs, The Minister of Hot Air and Hogwash, The Minister of Marmot Management, The Director of Business, Buttons and Bows, The Director of Surf, Sand and Fun, Mother Nature, The Minister of Sea, Sand and Sun, The Minister of Youthful Affairs, The Minister of Ancient Affairs, the Festival Founder and local MP's and MPP's.

Dignitaries who have accompanied the Shadow Cabinet have included the Chiefs of our First Nations neighbours, the Town Criers, the Premier of Ontario and Festival sponsors.
Past predictions
Each year, Willie makes a prediction at 8:07 am.
Sponsorship Package 2024
Sponsors are critical to the success of any community event. Please consider sponsoring the 2024 Wiarton Willie Festival. You can view the sponsorship package and/or contact Danielle Edwards, Manager of Economic Development and Communications for more information.
Where does Willie live?
You can visit Wiarton Willie from May until September in his home in Bluewater Park.
The Mac McKenzie award
2023 Mac McKenzie award
To be announced
Past Recipients
2010 John Aiken
2011 Alan Given
2012 Joe Bell
2013 Jim Mitchell
2014 Keith Gilbert
2015 Joanne Lancaster
2016 Paul Sutter
2017 Bruce Peninsula Association for Community Living
2018 David Nixon
2019 Mary Lynn Standen
2020 Angie McDougall
2022 Jeff Brown
2023 MacGregor Tannahill and Bruce Kruger
The Mac McKenzie Award is given to an individual or organization who works tirelessly for our community and demonstrates a selfless volunteer commitment.
Willie's Kid Zone
Downloadable Colouring Pages
Willie's Statue
Willie became so famous that in 1995 a statue made from stone donated by Adair Quarry and sculpting donated by Dave Robinson. A beautiful white limestone statue called "Willie Emerging" was unveiled in Bluewater Park on February 3, 1996 to celebrate the 40th anniversary of Wiarton Willie prognostications.. The statue located in Bluewater Park in Wiarton is a perfect opportunity for a photo op. The statue is a 'must see' for most tourists visiting the Town of South Bruce Peninsula.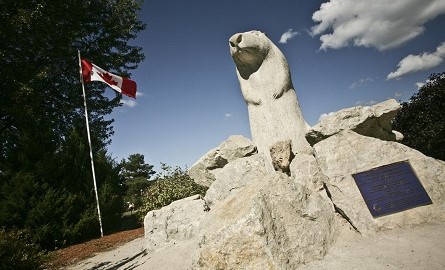 The Wiarton Willie statue started out as a single piece of dolomite limestone weighing approximately 7 tonnes. The stone donated Arriscraft Corporation/Adair Quarry in Hope Bay, 20 kms north of Wiarton. Arriscraft Corporation has provided stone for buildings such as Canada's Embassy in Washington, the locks of the Rideau Canal and the Peacekeeper Monument in Ottawa.
Dave Robinson, an artist from the area, apprenticed in marble carving in Carrera Italy and has several works on display in Toronto and Ottawa. Robinson donated his time and talent to sculpt the image of the weather-forecasting groundhog. Robinson began the work in the summer of 1995. The statue is statue life-like and natural looking with some minimal stylization. Robinson left the statue roughly carved so the crystals in the stone help to keep the look close to that of the albino groundhog. The completed statue weighs approximately 4.5 tonnes.