The Town of South Bruce Peninsula works with the County of Bruce Planning Department and others to support development and planning initiatives in our community.
Search for vacant and industrial land.
Are you a Developer looking to invest in Affordable Housing? Check out Bruce County's Affordable Housing Toolkit for Developers!
Thinking about building a Tiny Home?
New - Plan the Bruce Official Plan Review
Change is coming to Bruce County!
How do we create a Bruce County for everyone, while preserving what we value most?
We need to think ahead. We need to plan for it.
Getting ahead of social, built and environmental change takes professional planning and public participation. We call it Plan The Bruce.
Plan the Bruce is a land use planning project that will inform the new Official Plan — the roadmap for growth and development for the next 25 years.
Meaningful public engagement is an important part of our journey.
Plan the Bruce Good Growth Discussion Paper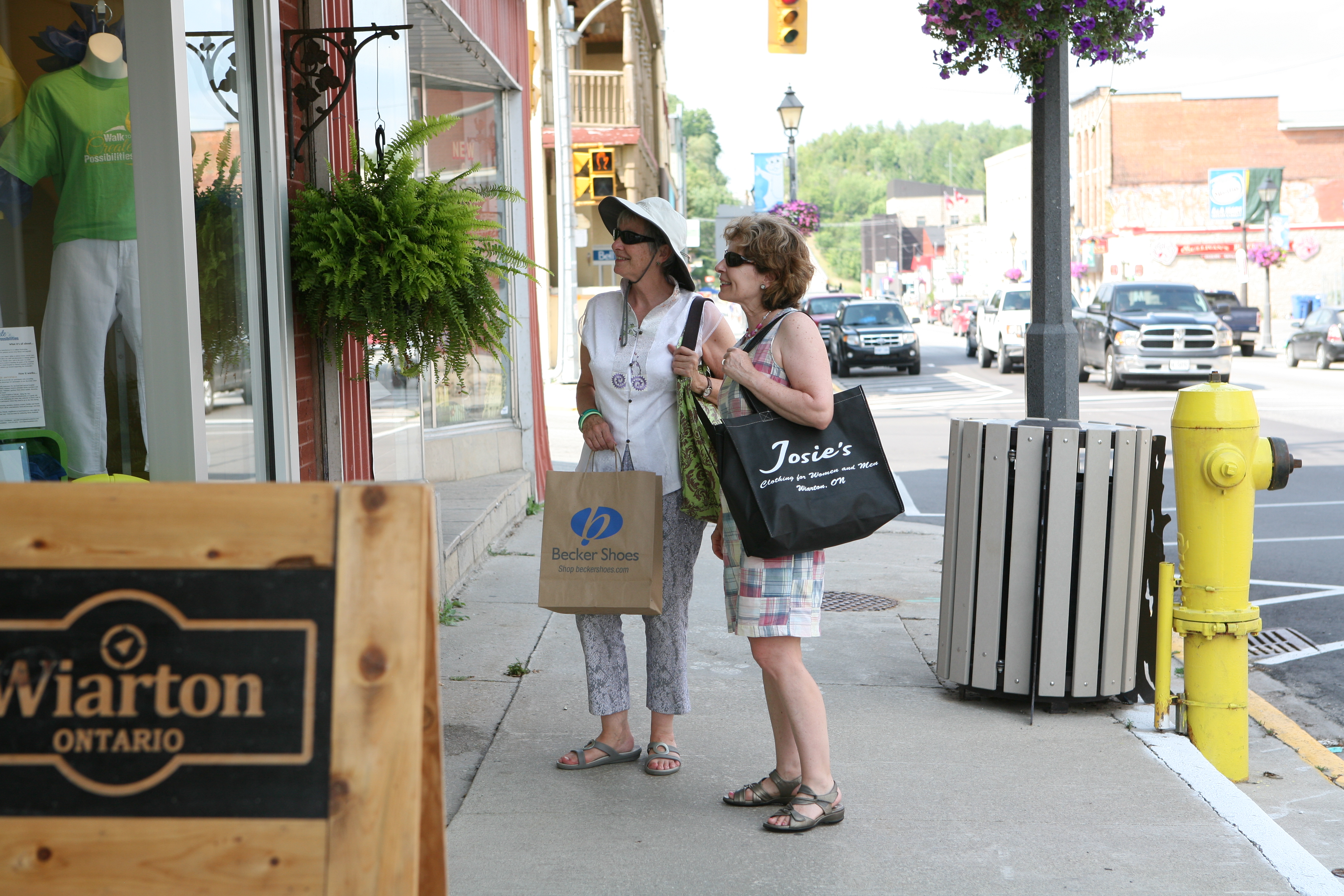 You're invited to help plan the Bruce!
What do you want to see in our future? You're invited to help Plan the Bruce.
Give input on important land use planning issues affecting Bruce County now and well into the future.
Visit the project pages currently open for input to learn more about how you can give input.
Together, we are explorers: navigating Bruce County toward a healthy, diverse and thriving future.
Planning Responsibilities
Planning-related duties and decision-making are shared among the County of Bruce, the Town of South Bruce Peninsula's Committee of Adjustment and Council.
The Town of South Bruce Peninsula
As leaders of the community, the Town is tasked with positioning the municipality as a place that people are attracted to and want to spend their time. Staff work closely with residents, businesses, developers, neighbourhood groups and other community members to ensure the successful completion of development projects. The municipality is taking a progressive approach to development, including updating infrastructure to enable future growth.
Commercial, industrial and multi-residential development applicants are requested to submit a pre-consultation application to the municipality prior to the submission of applications for:
The cost for pre-consultation is:
Municipal Fee of $200.00 for a property and $275.00 for a non property owner. Please make the cheque payable to the Town of South Bruce Peninsula
Bruce County Fees can be found online.
Grey Sauble Conservation Authority Fees can be found online.
Not sure what needs to be included in a site plan, check out the site plan check list
For more information please contact our Manager of Economic Development and Communications.
The County of Bruce
The County administers the process for Minor Variances, Zoning By-law Amendments, Official Plan Amendments, Consents/Severances and Plans of Subdivisions and Condos.
If you have any questions about these development activities, contact the County Planning Department.
Committee of Adjustment
The Committee of Adjustment makes decisions on Minor Variances. Visit our community calendar for information on upcoming meetings.
Development Charges
In 2016, the Town implemented Development Charges. Development Charges apply to the areas known as South Wiarton and Outside of South Wiarton - both areas are in and immediately around the community of Wiarton. Development Charges are due upon the issuance of a building permit - some exceptions apply.
In 2022, a new Development Charges Background Study and Proposed By-Law were posted for public review, in accordance with the provisions of the Development Charges Act, 1997 as amended. A public meeting was held on April 5, 2022. The Development Charges By-Law was adopted on April 19, 2022. Notice of Passage of the Development Charges By-Law has been posted. The last date for appeal was May 29, 2022. No appeals were received. The Development Charges By-Law is in full force and effect. In accordance with the Development Charges Act, 1997 as amended, a pamphlet has been prepared which explains the by-law.